Bringing It All Together...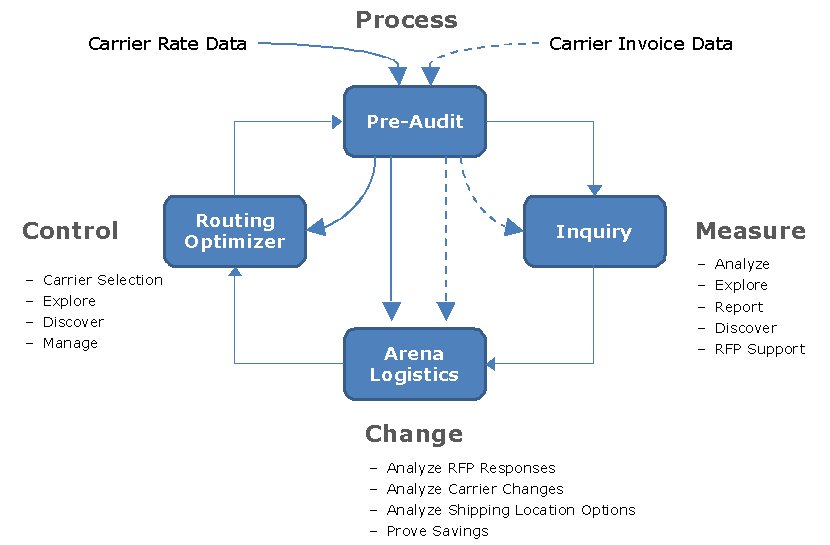 Inquiry Systems

TLD's Inquiry System is a logistics inquiry, analysis and reporting system supported by weekly transmissions of your freight payment activity. It provides extensive look up, query, and reporting features. System users enjoy generating reports the way they want them when they want them.
Routing Optimizer



It is extremely versatile, very fast and easy to use. It will simultaneously compare LTL, TL, Intermodal and air freight so you can select the carrier that meets your specific need for each of your shipments.
Arena Logistics
It's one thing to say your saving money as the result of a change and it's another to prove it!
This powerful decision support utility quickly rates your selected freight payment history shipment data with the rates of up to thirty different carriers. Whether you're selecting carriers or evaluating the cost effectiveness of a DC location, Arena Logistics illuminates the opportunities and minimizes the risk.